Ceremony Music - Sound samples below!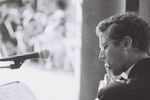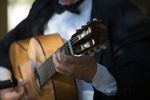 Many couples like to use Jazz and popular songs for their wedding ceremony and we are very happy to work with the Bride and Groom to put together a ceremony package that perfectly suits their needs.
Frequently a Jazz group is asked to perform some light classical music for the ceremony and we are happy to do so. Sometimes Solo Piano or Guitar is used and others a sax player is hired for the reception and they will play Flute for the ceremony with piano or guitar and sometimes with the addition of the string bass.
Click here for Jazz songs frequently performed at weddings
Click here for a list of Classical music in our LAJB classical book
The following samples are just a few of the many classical favorites that can be performed for your ceremony and as your guests arrive.
Flute and Guitar - Classical Favorites
Trumpet Voluntary
Alla Turka
Cannon in D
Eine Kleine Nachtmusick
Claire de Lune
Hornpipe
Trumpet Tune
Minuet
Morning
Bridal March
Wedding March
Classical Guitar - Spanish guitar
---