Are you looking for an alternative to your typical "party band" for your wedding, cocktail hour, wrap party, corporate event, birthday or holiday party or other function?
The Martini Kings are Los Angeles' premiere cocktail band. They play an exotic combination of retro classics, jazzy standards, bossa novas and cool instrumentals from the 1940's to 1960's.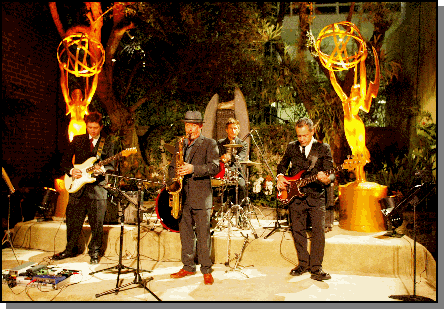 The Martini Kings play for the Emmys


Their swingin' instrumental style will create a hip and elegant supper club vibe that is perfect for listening or dancing - sophisticated, but never sleepy!
The Martini Kings are the antidote to average. They know that it's your special event and you want things your way, no take-over singers, no hokie-pokies or chicken dances just simple, elegant, modern music.
Their music will satisfy your hippest guests,(without offending your Aunt Edna).
The Martini Kings are seasoned players who've recorded, toured and played with a variety of musicians the likes of which include: Bob Dylan, Neil Young, Dr. John, Roger Daltrey, Marianne Faithful, Rod Stewart, Etta James, The Blasters, Cher, Carole King and Matthew Sweet -- just to name a few.
In addition, they've been called on to appear in and score numerous television, film and commercials. Group members have appeared on The Jay Leno Show, Late Night with David Letterman, Saturday Night Live, Conan O'Brien, MTV and many more. The band will appear, in 2005, on the premier episode of Six Feet Under.
The Core of The Martini Kings consists of vibes, bass and drums. For larger functions we suggest adding additional pieces such as guitar and/or saxophone to round out and complete The Martini Kings sophisticated and swingin' sound.
It just doesn't get any hipper!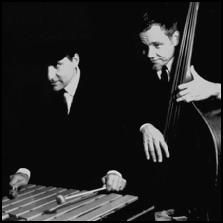 A swingin duo? trio? or maybe a larger group?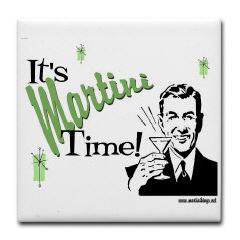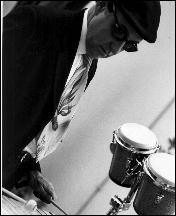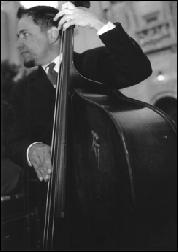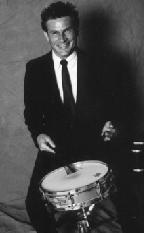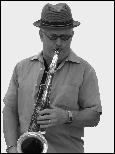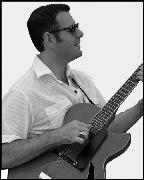 Songlist
The Martini Kings are often called upon to play a special song at a wedding or private party. Rest assured, this is never a problem! They have years of experience as pro musicians and their collective repertoire is literally thousands of songs. And if, by some chance they don't know it -- they'll learn it!

Below is just a partial list of the hundreds of songs the Martini Kings perform live:
Girl From Ipanema - Antonio Carlos Jobim
Fly Me To The Moon - Frank Sinatra
Fever - Peggy Lee
Yellowbird
What The World Needs Now Is Love - Sammy Davis, Jr.
Take The A-Train - Duke Ellington
Boots Are Made For Walkin - Nancy Sinatra
At Last - Etta James
Mission Impossible Theme
Misty - Johnny Mathis
Straight No Chaser - Thelonius Monk
Music To Watch Girls By - Andy Williams
Night And Day - Cole Porter
Witchcraft - Frank Sinatra
What A Wonderful World - Louis Armstrong
My Funny Valentine - Chet Baker
Route 66 Theme
What'd I Say - Ray Charles
Volare - Dean Martin
Days of Wine and Roses - Henry Mancini
Lady Is A Tramp - Frank Sinatra
What's Goin On? - Marvin Gaye
Green Dolphin Street - Sunny Rollins
The Pink Panther - Henry Mancini
Look of Love - Burt Bacharach
Watermelon Man - Herbie Hancock
Green Onions - Booker T. and The MG'S
Corcovado (Quiet Nights) - Antonio Carlos Jobim
Blue Monk - Thelonius Monk
Once I Loved - Antonio Carlos Jobim
Tequila - The Champs
Sleepwalk - Santo and Johnny Farina
Triste - Antonio Carlos Jobim
Caravan - Duke Ellington
Meditation - Antonio Carlos Jobim
All Blues - Miles Davis
Freddie The Freeloader - Miles Davis
Quiet Village - Martin Denny
Take Five - Dave Brubeck
Satin Doll - Duke Ellington
The James Bond Theme
Poincianna - Frank Sinatra
Cantaloupe Island - Herbie Hancock
The In Crowd
It's Not Unusual - Tom Jones
Comin Home Baby - Mel Torme
Baby Elephant Walk - Henry Mancini
Dick Tracy/Batman Theme
Unforgettable - Nat King Cole
Oye Como Va - Carlos Santana
Besame Mucho - João Gilberto
Beyond The Sea - Bobby Darin
Can't Help Falling in Love - Elvis Presley
Desafinado - Antonio Carlos Jobim
Black Orpheus - Louis Bonfi
Song For My Father - Horace Silver
Now's The Time - Charlie Parker
Killer Joe - Benny Golson
Four On Six - Wes Montgomery
Straight No Chaser - Thelonious Monk
Melancholy Seranade - Jackie Gleason
….just to name a few!