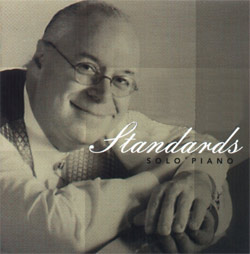 Jazz pianist-composer Mark M has performed throughout the U.S., Europe, the former Soviet Union (in the 1980s), Russia (2001), the Far East and India, and he has worked with Larry Carlton, David Benoit, Freddie Hubbard, Paul Horn, Hubert Laws, Stéphane Grappelli, Louie Bellson, Phil Upchurch, L. Subramaniam, Yehudi Menuin, Poncho Sanchez, Tony Williams, Maynard Ferguson, and many others.

Mark was featured in The Four Pianos In Concert series along with pianists Paul Smith, Pete Jolly, and the late, Steve Allen. As well as his periodic concerts internationally, Mark performs regularly at major jazz venues throughout Southern California, both as a sideman, and as leader of The Mark M Trio.

Mark graduated from California State University, Long Beach (with Bachelors and Masters degrees in Music), where he was recipient of the Carmen Dragon Fellowship for composition and he was dubbed "A Young Giant" by the National Association Of Jazz Educators.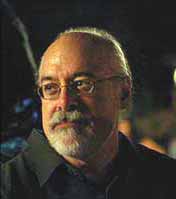 Sounds:
Solo Piano:
Out of Nowhere
All the Things You Are
Manha De Carnaval
My Romance
St. Louis Blues
Danny Boy
Trio and Quartet Sounds:
Wake Up to the Laughter
Island of the Center
Hold Fast to the Light
Que Garota Linda
Mark performs a wide variety of styles as a solo pianist, in a trio or in a larger ensemble.
Click here to start the process of booking Mark now!
Reviews:
"Mark M is an excellent straight-ahead pianist who often appears in the L.A. area. ...his playing is consistently appealing. Of the trio numbers, the often-introspective "Flowers For Dorothy," the heated "Limejuicer Blues," and "Seraphs Of Terpsichore" are highlights. The opening track, "Que Garota Linda," is a particularly rewarding Latin jazz number... All in all, a well-rounded and easily enjoyable release from pianist Mark M."
----SCOTT YANOW (author of the books Swing and Bebop : The Essential Listening Companion), in L.A. JAZZ SCENE (April 2000)
"The Mark M Trio makes an exciting impression... Mark has traveled the world, performing his form of mainstream jazz for a variety of audiences. He's put together this album with an eye on the international flavor of jazz, and an ear on swing, acoustic bebop. Mark's compositions insure harmonic depth and a reverence for tradition. Scenery for the soul...reminding us that acoustic jazz is timeless and exciting."
---JIM SANTELLA, L.A. JAZZ SCENE (March 2000)
"At home, improvising fluid lines no matter what the vehicle... (Mark was) taking a short phrase and repeating it over and over to create a groove... he mixed long, winding ideas with brief, telling ones."
----ZAN STEWART, LOS ANGELES TIMES (from a live performance review)
"Mark turned the tune inside-out with his widely spaced, soft-touch chords that, after a well-developed dynamic progression, gave way to a rowdy ending. Mark is skilled at a range of tempos and feels, keeping his play accessible while never talking down to more demanding listeners."
----BILL KOHLHAASE, LOS ANGELES TIMES (from a live performance review)