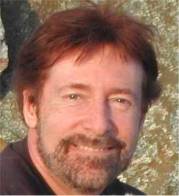 Click below for
demo sounds
Piano Instrumentals
Morro Bay
Joyride
A Quarter To Two
(it must be you)
Foolish Me
Kickin' Back
What Was I Thinking?
Vocals With Piano
Alone With You
Hello Again
Solid Ground
Our Love
Paradise
Slow Dance
Larry W.
Singer-songwriter Larry W. has long been recognized as one of the top talents in the music business, arranging conducting and performing for Film, TV, Broadway and the Recording Industry.
He has had a long and successful career in musical direction, arranging and conducting for some of the biggest stars in the industry including Kenny Rogers, Dionne Warwick, The Carpenters, Johnny Mathis, Randy Travis, Tom Jones, Oscar Peterson, Dusty Springfield and many many more.
Larry's first love is singing and playing his own music... contemporary jazz.
A music critic wrote, "finally, an artist appears that crosses the barrier of contemporary music with a prolific melodic line and chords and changes reminiscent of Bill Evans, Horace Silver, Chuck Mangione & Henry Mancini. Listen to him sing! There's a quality that's unique and beautiful, with exceptional intonation and phrasing... something yet to be discovered by most contemporary singers."
Larry has been compared vocally to Al Jarreau, Kenny Rankin and Michael Franks, although his style is uniquely his own. His songs are a unique blend of Jazz and R&B, with wonderful chord changes and interesting melodies.
The Larry W. Band is available in different groupings and often consists of 6 pieces: Larry on keyboard/vocals, drums, bass, guitar, trumpet and tenor sax.